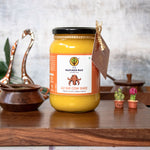 A2 Desi Cow Ghee is one such dairy product that has acted as a nutrition booster for several years. It goes well with almost all kinds of food items. But what is A2 Cow Ghee? Is it different from normal Cow Ghee? Is it more beneficial? Is it more expensive? Well, relax! We have all your answers. You do not need to worry at all.  Since the time the conversation between A2 Dairy products and normal dairy products sparked it has created a lot of confusion and chaos among the users and similar confusion is created between normal cow ghee...
---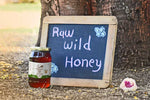 Raw honey means It's a pure, unprocessed and unheated sweetener made by Honeybees from the nectar of flowers. Most of the honey consumed today in market is processed honey, it has been pasteurized heated at 75 degrees and more Celsius, followed by rapid cooling  for easy filtering and bottling so that it looks cleaner and smoother and easier to handle and package.  Processed honey is not honey at all and if you desire any kind of health benefits, you can always consume unprocessed raw honey. According to the Indian ancient Ayurveda texts: Raw(unprocessed honey) as one of the Remedies for...
---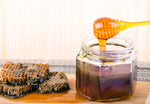 Top 5 Benefits Of Raw Honey Introduction:- Raw Honey has been used as a natural healer for ages. Its vital nutrients and effective healing properties make it a popular household name globally. From soothing your skin to boosting your immunity, it simply serves the best on the table. But as modernization progressed, raw & real honey began to get replaced with the pasteurised ones. But rarely do people know that pasteurised honey loses vital nutrients during the process and thus, it no longer remains efficient. Therefore it is advised to only use raw & real honey in your diet as...
Recent Articles
Categories